Advertising and promotions managers are responsible for handling marketing and sales strategy, advertising and promotions, market research, product development, public relations, and pricing. In small organizations, particularly one-person shops, the owner or president of the company might take on the role of advertising manager, while in larger firms one person is delegated to this job. The typical advertising and promotions manager may run an ad agency or oversee several different departments, as well as a staff of people.

Advertising and promotions managers must have, at the minimum, a bachelor's degree, preferably in a related field such as marketing, business administration, journalism, or public relations. In areas that are technical, a bachelor's degree such as engineering or computer science is sometimes needed in addition to an MBA. Since the field is highly competitive, those who do internships while they are still in school have a greater chance of parlaying their experience into employment. Certification programs, such as those offered by the Public Relations Society of America, are also becoming more popular. Many of the larger firms also have management trainer programs that enable employees in the advertising and promotions fields to accelerate their careers.

The work environment is creative, but generally stressful and high pressure as deadlines and goals must be met. Advertising management personnel spend some time in an office, but also spend a good portion of their time traveling to meet clients, as well as to attend industry and trade shows.

In addition to having skills in marketing, sales, public relations, publicity, and promotions, advertising and promotions managers must have good word-processing and database skills, excellent listening and communication skills, an ability to handle high stress, and the ability to sell and negotiate. They must also excel at building and maintaining personal relationships.

The job outlook for advertising managers typically goes hand-in-hand with competition between products and services, and therefore increased activity in advertising.

For more information about advertising management careers, visit the American Association of Advertising Agencies website.
---
Copyright 2010-2022 Zeducorp.
All rights reserved.
Advertising Agency Managers
Related Image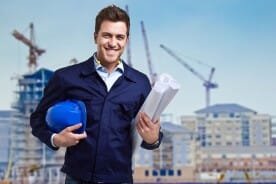 Manager At A Construction Project