Advertising sales agents sell advertising for a wide variety of media, including newspapers, magazines, radio, television, and websites. Because the amount of advertising sold is integral to the success of media, advertising agents are often seen as critical to the success of the organizations they work for. Some ad agents work on a local basis, while others have clients that span the nation. Advertising agents fall into two categories: "outside agents" and "inside agents." Outside agents are typically responsible for generating leads and gaining new business, and spend a good portion of time soliciting advertising with and without appointments. Inside agents handle current accounts, as well as sales for customers who inquire about advertising.

While a college degree is not necessary, most organizations prefer advertising sales representatives that possess a bachelor's degree or higher, with concentration in business, communication, marketing, and advertising. On-the-job mentoring is also a common way for ad sales agents to gain experience. However, while ad agencies do look for education and experience, when all is said and done the sales agent's ability to sell is the most important attribute.

The work environment for advertising agents tends to be stressful, as their ability to remain in the job depends upon their ability to sell. Advertising sales reps usually have to meet set quotas, and also face frequent rejection. They typically have flexible schedules, but most work irregular, and sometimes long, hours.

In addition to being excellent at selling, advertising salespeople must be personable, have good communication skills, and be highly competitive. Because advertising agents must deal with the public, a professional appearance is a must. And because rejection is commonplace, advertising sales agents must have personalities that are positive and persistent.

Due to the growth of the Internet and new advertising opportunities there, the number of advertising sales jobs is expected to grow. As new places to advertise are introduced, new job opportunities will occur.

For information about advertising sales careers in print media, visit the Magazine Publishers of America and the Newspaper Association of America websites. For information about electronic media advertising sales careers, visit the Radio Advertising Bureau, the Television Bureau of Advertising, and the Interactive Advertising Bureau websites.
---
Copyright 2010-2021 Zeducorp.
All rights reserved.
Ad Agency Salespeople
Related Images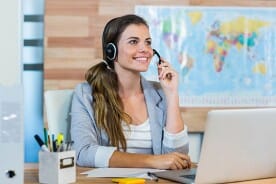 Travel Agent Speaking To A Customer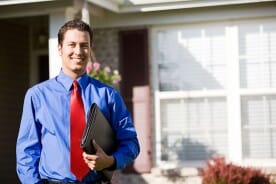 Real Estate Agent In Front Of A House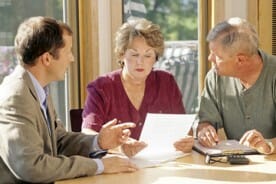 Sales Agent Meeting With A Senior Couple